SHINKANSEN "THE 300YEN RIDE SECTION"
THE SPECIAL TEN MINUTES SHINKANSEN RIDE EXPERIENCE FOR ONLY 300YEN, FUKUOKA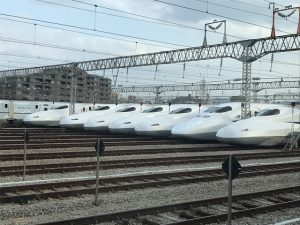 Features
☆ One way for 300 Yen.
☆ One way about 8 km.
☆ About 10 minutes ride for one way.

☆ Between JR. HAKATA and HAKATA-MINAMI stations only in FUKUOKA.
☆ Free seating regardless of the classes.
☆ Limited Operation:
💡 One or two  in every one hour.
from 7:00 to 23:00

As of 2017

Why is the fare only 300YEN?
Hakata is known as the major starting and the ending station of Shinkansen.  The rail base yard for SHINKANSEN is located at Hakata-minami station.  So this section used to be operated as an out of service (non-commercial) route.
However, people who lives around Hakata-minami area requested JR company to operate the section as a local commercial route.  So now it is known as very special route for Shinkansen.
Where to buy the ticket?
AT :
JR HAKATA STATION
JR HAKATA-MINAMI STATION
MIDORI NO MADOGUCHI (JR Ticketing Office)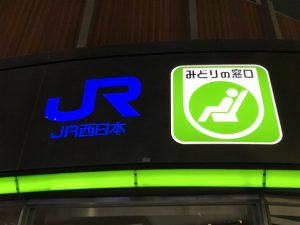 How to buy the ticket?
AT JR HAKATA STATION:
Purchasing the one way ticket from JR staff or vending machine is available.
💡 It is more easier to purchase ticket from JR staff.
Please ask:
➡ Section " HAKATA" – " HAKATA-MINAMI"
➡ Departure time from Hakata
➡ Departure time from Hakata-minami
➡ The platform number ← Very important! Display in Japanese only.
Then you get ONE WAY ticket.
💡 You need the following TWO for one way!
1. Shinkansen Experess Ticket
2. Local Section Ticket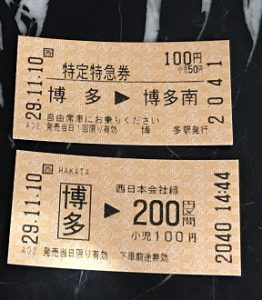 AT JR HAKATA-MINAMI STATION:
Please purchase the one way ticket to Hakata as above again.
How to get to the platform?
Please proceed to the entrance gate for "SHINKANSEN"

Please insert two together at one time.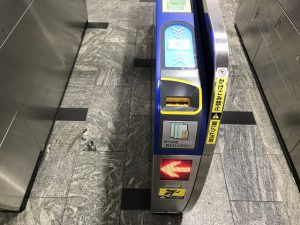 Then, you can proceed to the platform.
💡 Please do not lose them.  You need them to exit.
References
Staff at JR Hakata Station
Staff at JR Hakata-minami Station
All pictures are taken by mie.
All are as of 2017.




From my point of view  🙂
Shinkansen is a dream train for Japanese people.  Especially, the children are more curious about the special train.  Yes, it is usually an expensive ride but here is a way of experience the ride of real Shinkansen one way for 300yen!!
Starting from Hakata station and coming back to Hakata station by the next train, it took me about one hour in total because there were not much things to do around the Hakata-minami station.  Just a station only… but I was able to see the Shinkansens lined up in the rail yard from the windows of the Shinkansen you arrive and depart.
Oh, I want to also state this because a very rare thing happened to me.  My 300Yen ride was operated by the special version of Shinkansen, "Evangelion Version."  "Evangelion" is the famous Japanese Animation which is very popular in world-wide.   Do you know how excited I was? Very lucky!! Here is some pictures.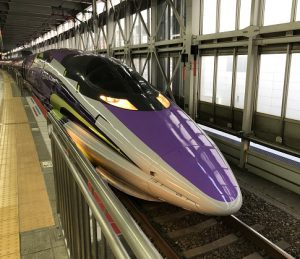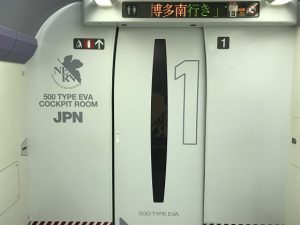 If you live close to Fukuoka or if you have plan to visit Fukuoka, it may be an idea to take a very very short trip by Shinkansen with your child.
Thank you for reading my report.  🙂