FREEZE-DRIED FOOD "AMANO FOODS"
"AMANO FOODS" REPRESENTS THE ADVANCED FREEZE- DRYING TECHNOLOGY BY APPLIED ON VARIOUS JAPANESE FOODS.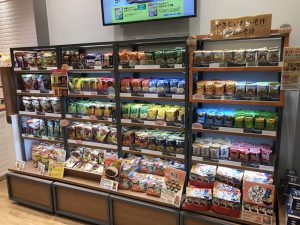 Amano Freeze-Drying Station
Features
☆ A completed food is in one cube.
☆ The size is in a palm size.
☆ The weight is less than 50 gram.
☆ Just pour the hot water as instructed.
💡 Must be the instructed amount  💡
☆ It takes only within 1 minute.
☆ Very tasty and more rich in nutrition.
☆ Not be spoiled for a year.
☆ "AMANO" is the company name specialized in freeze-drying in Japan.
* Now taken over by Asashi Group.
What is FREEZE-DRYING Technology?
After freezing food cube, making it dry without heat.
In this way, vitamins and the other nutrition are kept as much as possible.
Price Range
Miso Soup: around JPY 150- per cube
Pasta: around JPY 250- per cube.


Pasta is very small than expected…
Curry*: around JPY 300- per cube.
Don* (on top of rice bowl): around JPY 300- per cube.
*Rice is not included.
💡 The premium kinds are more than the above price.
My Recommendation
☆ Miso Soup – Aburi Tori Dango (Broiled Chicken Meatball)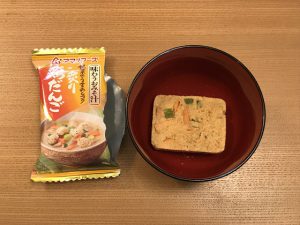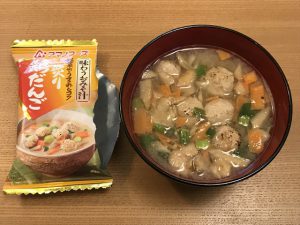 ☆ Chicken Cutlet Curry (without Rice)  around JPY600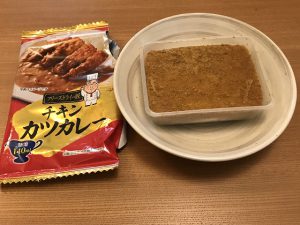 💡 Pouring the Hot Water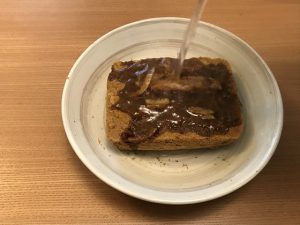 💡 Gently Stirring…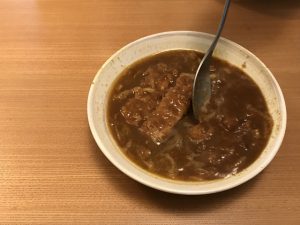 💡 Rice is not included in the package.
Please arrange it in advance!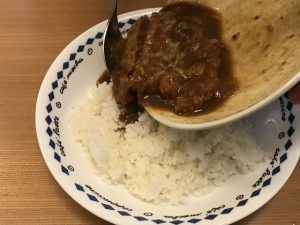 💡 Yes, this is amazing!! Taste great also!!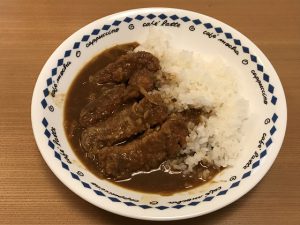 Where you can get them in Japan
Amano Freeze-Drying Station
💡 Good place for buying as souvenirs (More than 100 products are available)
as of Nov. 2017
TOKYO: KITTE / JP TOWER B1
http://jptower-kitte.jp/en/
YOKOHAMA: YOKOHAMA BAY QUARTER 3F
http://www.yokohama-bayquarter.com/web/english/
FUKUYAMA (HIROSHIMA)
Address: 9-10 Dosan cho, Fukuyama shi, Hiroshima
TEL: 084-916-0190
(Please check opening day and hours)
Grocery Stores
💡 Mostly Miso Soup kind
Nation-wide
THE SHOP SIGN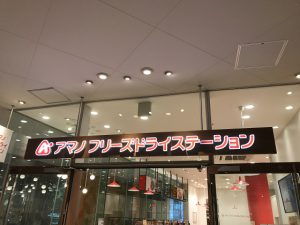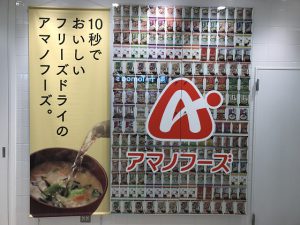 References
"Amano Foods" website:
https://www.amanofoods.co.jp/english/
http://www.asahi-gf.co.jp/products/freeze-dry/
All pictures are taken by mie.
All are as of 2017.




From my point of view  🙂 
First I heard about "Amano Foods" was about Miso Soup.
Many people told me it is very closed to the real Miso Soup and very tasty in so many variations.  Compared to the other instant Miso Soup, the price is higher so I have not touched it yet.  Recently, I have tried and no wonder its Miso Soup is very popular in Japan now.
You can find "Amano Foods" in grocery stores but most of the time Miso Soup kind only.  So I am very surprised to know that "Amano Foods" extends to the other kind of meals selling at "Amano Freeze-Drying Station."  It may be fun to take a look when you are looking for some souvenirs from Japan.  If you are living in Japan, it may be a good idea to keep as stocks preparing for the disaster after earthquake and so on.
At last, please be careful of the amount of hot water which is instructed on the package.  This is very important because I over-poured one time, then you know what happened

Thank you for reading my report.  🙂