"KYOTO INTERNATIONAL MANGA MUSEUM"
"KYOTO INTERNATIONAL MANGA MUSEUM" IS NOT ONLY A MUSEUM BUT ALSO A LIBRARY OF THE JAPANESE MANGA CULTURE TO THE WORLD."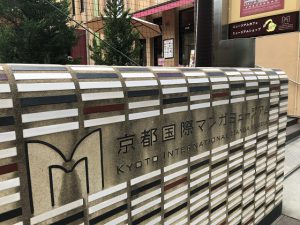 "Manga" means comic books/cartoons in Japanese.
Features
☆ 300,000 Manga Collections.
☆ It is ok to seat and read any displayed Manga.
☆ Seats are available everywhere inside.
💡 OK to sit/lie down and read on the lawn outside.
☆ Some translated Manga are available in multi-languages.
☆ Sometimes workshops are held.
☆ Cafe and Souvenir Shops are  available.
☆ Renovated buildings of the old elementary school.
☆ The admission ticket validity: That day of the entry.
💡 Re-entry in permitted on that day within opening hours.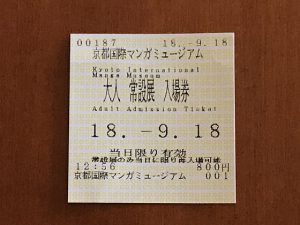 Price/Admission Fee
Adult: JPY 800
Students:
– Junior High School/High School  JPY 300
– Elementary School                    JPY 100
Children:
– Before Elementary School          Free of Charge
💡  Group, Passport and other rates are also available.
Please check the website:
https://www.kyotomm.jp/en/opentime-cost/
Floor Map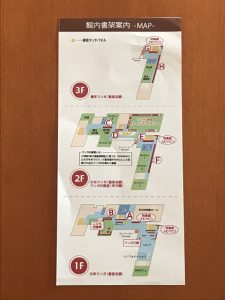 💡 The Floor Map in English is available on:
https://www.kyotomm.jp/en/facility/info/
My Recommended Area
Manga Expo Area (1F)
– The translated Manga in multi-languages are here.
Main Gallery (2F)
– Manga Media Chronology
Inside of the Historical Building (built in 1920~1930)
💡 Please feel the old Japanese School
Rooms, corridors, and stairs are as they were.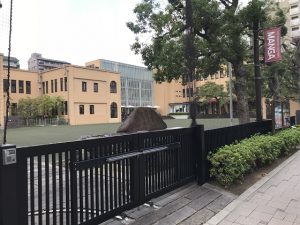 Photos from the outside…
No photos are permitted inside…
The Location/How to get there
By Train
The closest station
Kyoto City Subway: Karasuma Oike
Exit No.2
Two minutes by walking
By Bus
The closest stop:
Kyoto City Bus: Karasuma Oike
By Car
No parking space available.
💡 The access in English is available on:
https://www.kyotomm.jp/en/access/
Please search "Kyoto International Manga Museum" on Google map.
Address: Kinbuki cho 452, Nakagyo-ku, Kyoto City
References
Kyoto International Manga Museum website:
https://www.kyotomm.jp/en/
All pictures are taken by mie.
All are as of 2018.




From my point of view  🙂
"Manga" is now become one of the Japanese word understood in worldwide.
Why is it established in Kyoto?  In Kyoto, there is the International Manga Research Center related to Kyoto Seika University.  So,this University was the trigger to the establishment of this museum in Kyoto.
Most of Manga are in Japanese so I see many Japanese people spend almost a day here reading and enjoying the Manga they are interested in.  Of course, there are some translated in multi-languages from Asia and European area.  Also, in the galleries, it is well explained in English so I hope you can enjoy visiting there.
Also, I was feeling nostalgic while in this historical building.  Yes, it reminds me the Japanese elementary school.  It may be the interesting experience to explore the building, too.
Sorry I do not have much photos on this post because taking photo inside is strictly prohibited…
This is located in the City of Kyoto.  If you are a Manga lover, please stop by.
Thank you for reading my report.  🙂