MATCHA CAFE "NAKAMURA TOKICHI"
EXPERIENCE THE TASTE OF THE MOST FAMOUS JAPANESE TEA BRAND "UJI-CHA" (UJI TEA) AT THE "NAKAMURA TOKICHI" MATCHA CAFE IN KYOTO.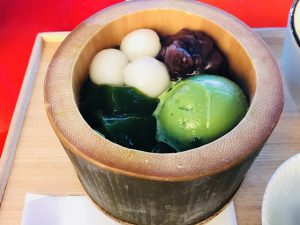 What is "UJI-CHA"?
"Uji-Cha" is one of the top Japanese tea brands.
"Uji" is the name of the city located in the south of Kyoto.
"Cha" means tea in Japanese.
Uji is suitable for growing tea leaves due to the climate close to the Uji River.  Also, it is very unique that tea leaves are covered to avoid sunlight right before picking the tea leaves to enhance the tasting.  These tea leaves are still picked by hands.
Features
☆ "Nakamura Tokichi" is from the name of the founder.
☆ Established in 1854.
☆ One of the Uji tea suppliers to the Imperial Palace.
☆ Secretary popular Matcha cafe in Japan.
☆ The cafes and/or Shops are also located outside of Uji.
Strongly recommended to visit:
 💡 Nakamura Tokichi Honten (Headquarter) in Uji.
☆ Very beautiful Japanese garden between cafe and shop.
☆ The cafe is always full so need to take time for seats.
– If full, must write name on the waiting sheet.
☆ There are many waiting seats around the garden.
☆ Tea milling and ceremonies are available with charges.
– Limited availability.
Price Range
At Cafe
Foods: around JPY 1000~
Sweets: around JPY 1000~
Drinks: around JPY 500~
At Shop
Souvenirs: around JPY500~
My Recommendation
At the cafe:  Matcha Jelly  🙂  🙂  🙂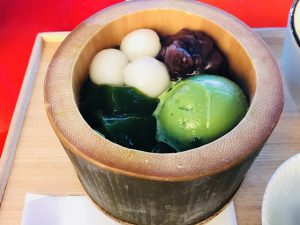 Especially the Matcha jelly and ice cream taste is unforgettable!!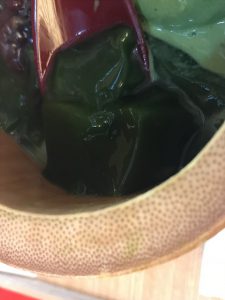 Enjoy the real Matcha deep to the bottom of the bamboo cup.
💡 If you don`t have enough time to wait for the cafe
At the shop: Matcha Jelly
Take out is also available.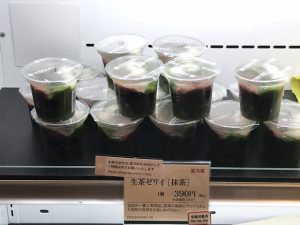 Also, Match Ice Cream is strongly recommended!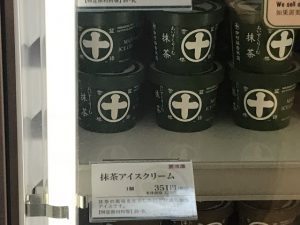 Where you can find in Japan/How to get there
UJI area in KYOTO- origin
KYOTO Station/ Osaka/ TOKYO area
💡 Recommended
Nakamura Tokichi Honten (Headquarter)
Main Shop and Cafe in Uji
By Train
The closest station:
JR Uji Station on JR Nara Line
One minute by walking
By Car
Parking is available.
Address: 10 Uji Ichiban, Uji City, Kyoto
Please search " Nakamura Tokichi Honten" on Google Map.
The Shop Sign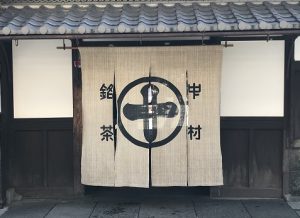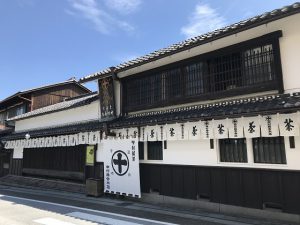 💡 Nakamura Tokichi Honten (Headquarter)
References
"Nakamura Tokichi" website:
https://www.tokichi.jp/english/
Please proceed the site map for more details in English.
All pictures are taken by mie.
All are as of 2018.




From my point of view  🙂
I have heard about this outstanding "Nakamura Tokichi" Matcha Jelly from my neighbor who used to live in Kyoto.  She strongly recommended so I stop by when visited Uji in Kyoto.
On that day, I had to wait one hour to have a seat for that cafe.  While I was waiting, I looked around the shops for souvenirs and enjoyed watching their Japanese Garden.
At the cafe, I ordered Matcha Jelly with Matcha tea and Matcha Soba.  Of course I had tried Matcha jelly or Matcha ice cream at the some other places in Japan before.  After tasting this Matcha Jelly at "Nakamura Tokichi," I thought that "Totally Different!"  "This must be the real one!"  Oh, once tasted it, hard to forget the taste.  Very satisfied.
I could not sleep for the next two days.  Probably the Caffeine.  I think I took too much amount of Matcha which was over my capacity on that day…
Thank you for reading my report.  🙂