WHEN TO VISIT AND STAY IN JAPAN
SOME CLUES FOR YOUR PLANNING TO VISIT JAPAN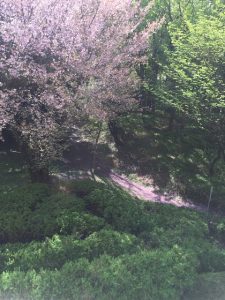 by Climate
COMFORTABLE:
🙂 🙂 🙂 MARCH-APRIL: Spring
-Generally, Sakura starts to bloom between the end of March and the beginning of April.  After starting, Sakura lasts about one week only.
-Starts to bloom earlier in South of Japan and later in North of Japan.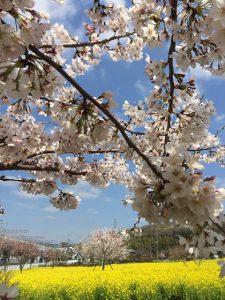 🙂 🙂 OCTOBER-NOVEMBER: Fall
-Leaves starts to turn yellow and red.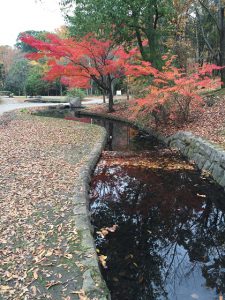 🙂 MAY: Sunny days /Calm
-Fresh green leaves everywhere.
NOT COMFORTABLE:



AUGUST:  Extremely hot and humid / Typhoon
-Very exhausted day and night.
-Transportation is affected by typhoons.


JUNE: Rainy days / Very humid
-mold season

JANUARY & FEBRUARY: Extremely cold
-Transportation is affected by heavy snow.
By TRAVEL EXPENSE
EXPENSIVE SEASON
DECEMBER & JANUARY
-The year end and the New Year holidays
From the end of December to the beginning of January)
AUGUST
-Obon (The Traditional Buddhist custom summer vacation in Japan)
Around 13-15th AUGUST
MAY
-Golden Week in Japan (Consecutive national holidays in Japan)
From the end of April to the beginning of May
💡 These seasons are the very crowded seasons in Japan)
By Sales
JANURARY
-New year sale
💡 Japanese New Year is the most special time for Japanese people.
Prices are surprisingly reduced very much compared to buying in December.
JULY
-Summer sale
References
All pictures are taken by Mie.




From my point of view  🙂
Four seasons are very closely related to Japanese people and their lives.  Because Japan is surrounded by ocean, its climate is very unique, too.
The Sakura season is in March or in April depends on the temperatures.  Also, it lasts only for a week.  It is totally up to the nature so may be very hard to plan ahead. However, Japan is the island extended long from the South to the North.  So, the period of time slightly differs.  In other words, even the Sakura season finished in the South, you still have a chance to see Sakura in the North.  Isn`t it nice?
Please let me state this that the worst season is in summer.  My friends from the Southeast Asia told me that they feel the humidity of summer in Japan is higher than the Southeast Asia.  Yes, I agree.  Also, the temperature is very high. Sometimes it is very hard to breath and very exhausted for me because the air seems quite heavy.  Many people get a heat stroke so ambulances are very often called.  I think it was tolerable back in old summer days but it is not now.  Please be careful when you staying summer in Japan.
Please keep in mind that choosing season is a very important fact in Japan.
Thank you for reading my report  🙂