ARITA-YAKI CERAMICS AT "ARITA SERA"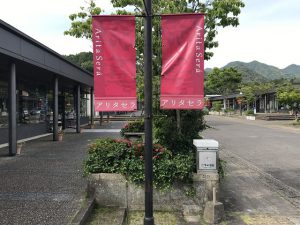 🙂 Pictures and reports are what I actually seen and taken.
What is "ARITA-YAKI CERAMICS"?
It was started around the early 17th century in Arita town in Saga Prefecture.  It is mostly categorized as porcelain.
Due to the such beautiful and sensitive designs, many were exported to Europe and became the world famous branded ceramics.  It is know to be the "Meissen" modeled after "Arita-yaki ceramics."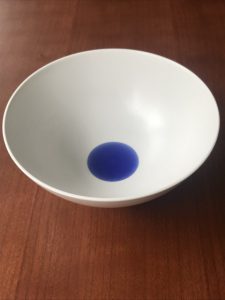 Features
☆ It is a shopping mall designated for "Arita-yaki ceramics"
☆ 22 shops are all in one area along the street.
☆ All year round open.
☆ Cafe/Restaurant/Hotel are available.
☆ Very relaxed atmosphere for shopping.
Exception: Crowded during the "Arira Ceramics Fair."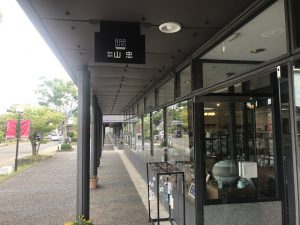 Arita Ceramics Fair/Festival
It is held every year on 29 April ~ 05 May.
Expects one million people every year.
💡  In this period, the whole town is very crowded.
My Recommendations
<Furin>  (A small bell made by ceramics)
💡 Sounds when winds blow.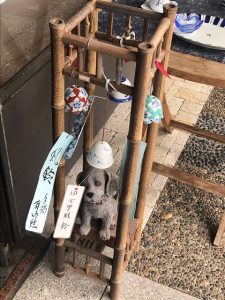 <New Ceramic Filter for Coffee>
💡 Can be used for purifying water, too.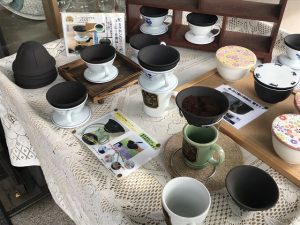 <Nail Clippers>
💡 Others such as frogs etc… are also available.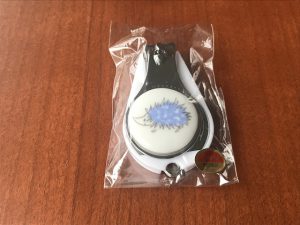 <Bowls, Dishes, and Cups on Special Prices>
Some shops have this kind of sections, too.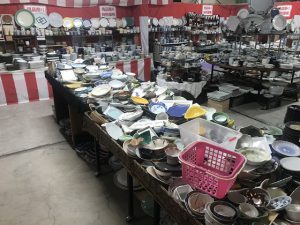 Access/How to get there
by Car
From: Saga, Nagasaki, Fukuoka Airport
From: JR Hakata Station
It takes 1~2 hours by using expressway.
Parking: Free of charge for 800 cars.

by Train & Taxi
The closest station: JR Arita Station


Frequency is very limited.
↓
5 minutes (about 2km) by taxi.
Please search "arita sera" on Google Map.
References
Arita Sera website:
https://www.arita.gr.jp/multilingual/english
All pictures are taken by mie.
All are as of 2019.




From my point of view 🙂
If you are interested in "Arita-yaki ceramics," "Arita Sera" would be the good place. You can spend almost a day to look for your favorites.  Of course, there are more shops in this town but I think this place is more easier going around shops.  However, Arita town is located in countryside, the access is not convenient if you are coming by train.  If you have a car, you can also visit  around not only Arita, but also Imari and Hasami town, too.  These towns are also famous for their ceramics.
This town is very relaxed town but very crowded during the fair/festival as I stated.  Please keep in mind if you are visiting during the period.  Very very crowded!!
Arita-yaki ceramics are also famous for the red color painted on the ceramics.  It is rare to find but my mother found one here in "Arita Sera."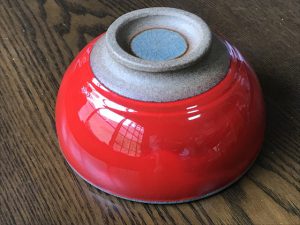 Thank you for reading my report. 🙂