"KARUIZAWA HOTCHI ICHIBA"
"KARUIZAWA HOTCHI ICHIBA" IS THE FAMOUS FARMERS` MARKET IN KARUIZAWA, NAGANO.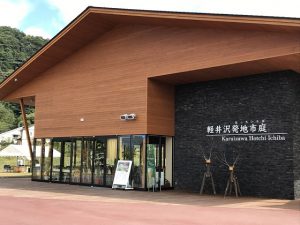 Features
☆ A famous farmers` market in  KARUIZAWA.
☆ Known as selling the brand vegetables named " KARUIZAWA KIRISHITA."
☆ Selling the very fresh vegetables, fruits, plants and other foods from locals.
☆ Popular items are sold out in the morning.
☆ Selling the various items related to "Soba."
☆ There are some small eating places around the market.
☆ Need car to access.
Poplular Items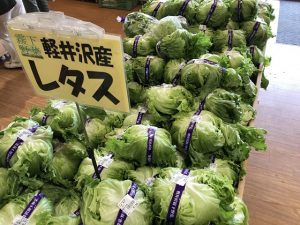 💡  "KARUIZAWA KIRISHITA" LETTUCE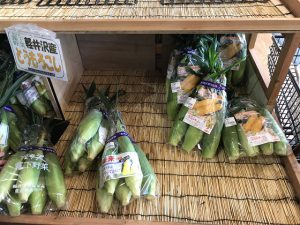 "KARUIZAWA KIRISHITA" CORN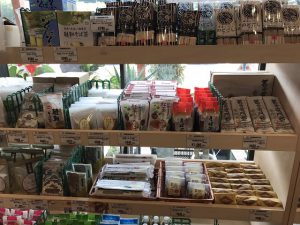 Soba & Soba Pasta 
Popular  Eating Places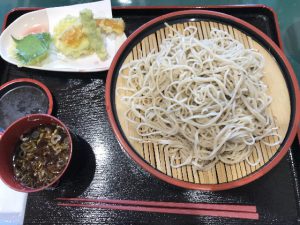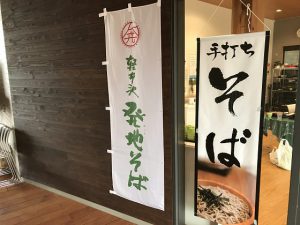 MENU:    TEN MORI SOBA
PLACE:   "KARUIZAWA HOTCHI SOBA" 
💡 All hand-made local soba.  Very fresh!!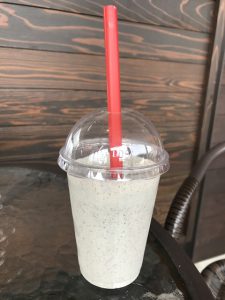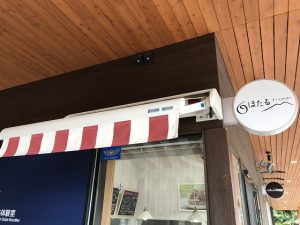 MENU:   "NOMU OTOFU" (Kurogoma& Kinako)
PLACE:  "SHIRO HOTARU KITCHEN"
"NOMU OTOFU" means "Drinkable Tofu."
"Kurogoma" means "Black Sesame."
"Kinako" means "Soybeans Flour."
💡 Unforgettable taste!!  Very rich in texture!!  "Beet sugar" is used.
How to get there
by Car *Recommended   (as of Oct. 2017) 
<Duration> 2-3 hours from around Tokyo area by car using the Expressway.
<Toll : Tokyo ↔ Karuizawa >
One way: around JPY 5000~7000 from Tokyo area.
*Varies depends on routes and other conditions.
<Location>
About 10 Km from "Usui Karuizawa IC" on JOSHINETSU Expressway.
It is located 10 Km from  JR "KARUIZAWA STATION."
To set "KARUIZAWA HOTCHI ICHIBA" on your navigation or Google Map is recommended.
Please check opening day and hours by pointing Google Map.


<Parking>
147 lots  Free of charge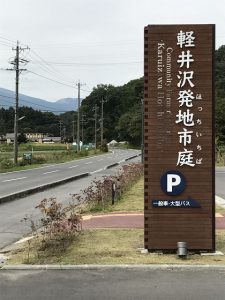 Weather
"KARUIZAWA" is located on the elevations of about 1000 meters.
Summer: Cool and Nice  (16 ~ 26 Celsius)
Winter: Extremely Cold ( 💡 -10 ~ 3 Celsius)
<Caution> 💡 Icy Road is expected in winter.
References
"KARUIZAWA HOTCHI ICHIBA" website: mostly in Japanese only.
http://karuizawa.hotchi-ichiba.com/
All pictures are taken by mie.
All are as of 2017.




From my point of view  🙂
This farmers` market is not big as the other farmers` markets but I think all the agricultural products here are very fresh and high in quality.  Especially, the "KARUIZAWA KIRISHITA" brand vegetables are very popular so usually most of them are sold out in the morning.
Not only the agricultural products, I strongly recommend trying "NOMU OTOFU/Drinkable Tofu."  This cafe is opened by the local Tofu shop.  All ingredients used are made in Japan.  The taste is totally different from Soy milk.  It is more creamy, and gently sweet.  I am told that no refined sugar is added but instead the "beet sugar" is used.  Oh, this is the best tofu desert I have ever tasted!
KARUIZAWA is the famous mountain resort in Japan.  If you have a plan to drive Karuizawa area in Nagano, please stop by and enjoy the brand vegetable selling farmer`s market in Japan.
Thank you for reading my report  🙂