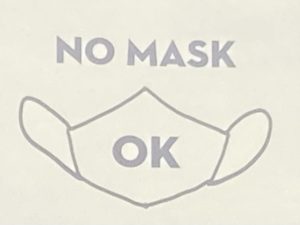 As of May 2023
Regarding the Covid-19,
Japanese government officially announced:
💡 Wearing the face masks are not necessary from 13 March, 2023.
💡 To enter Japan, vaccinations and PCR tests are no longer required from 29 April, 2023.
💡 The Covid-19 is categorized as a normal flu from 08 May 2023.
Dear Travelers to Japan
If you are healthy and are not sick, you DO NOT need to wear face masks in Japan.  However, you will be surprised to see almost 90% of Japanese people are  still wearing face masks.
Why? 🙁
Reason 1: Because most of the other people are still wearing.
Reason 2: Because embarrassing to disclose their entire face.
Reason 3: Because easy to hide the emotions.
Reason 4: Because no need to wear makeups.
Reason 5: Because allergy to air pollutions?
Reason 6: Because accustomed. (became the part of their bodies)
I think it seems that most Japanese people cannot stop wearing face masks forever in culture-wise.
What the individual thinks/does/expresses are not important but what the majorities think/do are most important in Japanese society. So let them do that. You do not have to stick with that.
As temperature rises, it is getting hot.  Summer is almost there.
Please enjoy your trip in Japan without wearing face masks. 🙂
References:
Picture are taken by mie.
As of May 2023.