"Castella Ice Cream" IN NAGASAKI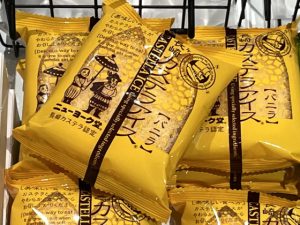 Pictures and reports are what I actually seen and taken.
Features
☆ It is a small sandwich cake with ice cream inside.
☆ Basically sold only in Nagasaki area.
☆ Made by the shop name, Nyu-yo-ku-do.
☆ Various flavors are available.
– Vanilla, Coffee, Green tea, Chocolate, Strawberry, Read Beans and Loquat.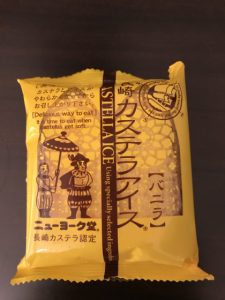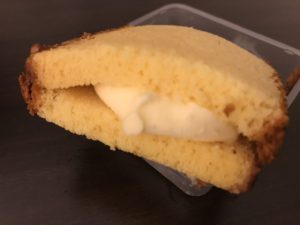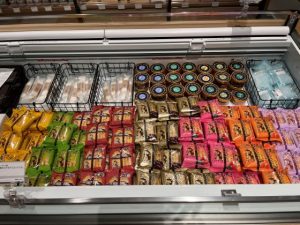 Price Range
around 300-400 Yen
My Recommendation
Vanilla kind is strongly recommended.
The yellow one.
Loquat (Biwa/in Japanese) kind is also nice.
The orange one.
Where you can buy in Nagasaki area?
At Nagasaki Airport
At JR Nagasaki Train Station
Also at some sightseeing spots in Nagasaki area
– Huis Ten Bosch and so on.
💡 Usually you will find them like this; in there.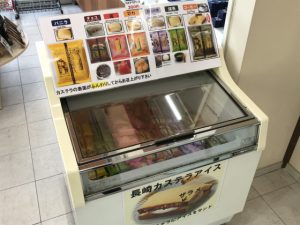 OR
you can visit the original shop, Nyu-yo-ku-do.
The Shop URL
💡 Japanese only, try Google Translate etc.
References
Pictures are taken by mie.
All are as of 2023.
💡 If you visit Nagasaki in summer, you will love to eat it!!
Thank you for reading my report  🙂