SUSHI RESTAURANT "KANAZAWA MAIMON SUSHI"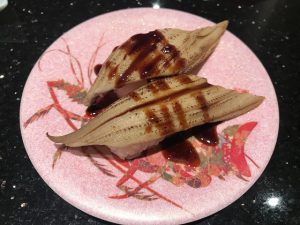 🙂 Pictures and reports are what I actually seen and taken.
Features
☆ Originated from Kanazawa in Ishikawa Prefecture.
➡ Famous area for fresh seafood.
➡ Historically recognized as graceful place.
☆ Professionally made but reasonable prices.
☆ Long queue is expected.
☆ Dishes are very detailed and gorgeous.
Price Range
Sushi Price:
Per dish – mostly 2 pieces (or 3 pieces)
Around JPY 200~ 800
Sides:
– Soup/Tempura/Sweets are also available.
Around JPY 300~800
How to Order
Ordering by touchscreen.
➡ English and other languages are available.
💡 If this kind of table is available, nice!!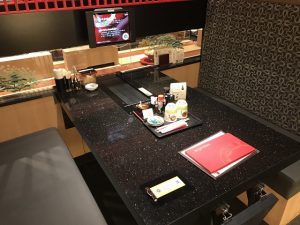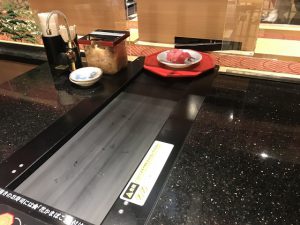 My Recommendation
#1 "Kaga Hyakumangoku 5ways Platter"
Famous seafood from Kanazawa Area.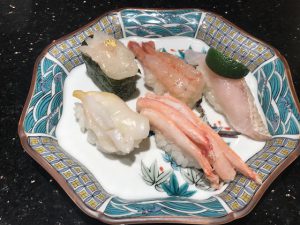 💡 "White Shrimp" with gold on top.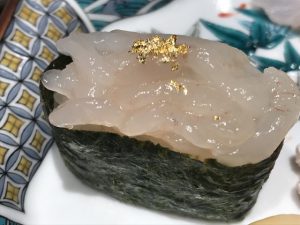 #2 Radish Salad with
"Shiroebi Karaage" = "Fried White Shrimps"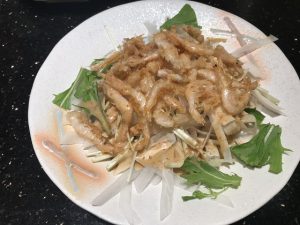 # 3 "Tamagoyaki" = "Japanese Rolled Omelette"
💡 Eating with grated radish with soy sauce.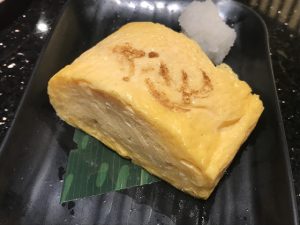 Take-Away/Out
Available.
💡 Better to order in advance with
the time for your pick up.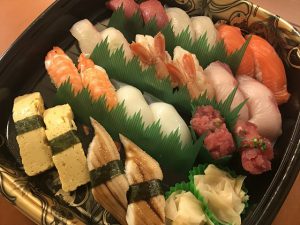 The Locations
Original – Kanazawa
Tokyo, Yokohama, Chiba, Nagoya
Osaka, Kyoto, Fukuoka
Please search " Kanazawa Maimon Sushi" on Google Map.
The Shop Sign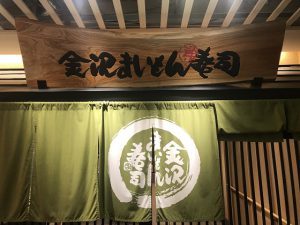 From my point of view  🙂
"Kanazawa Maimon Sushi Restaurant" is a bit different from the other reasonable sushi restaurant.  I would way it is a reasonable but made with some kind of elegance.  You can see that the all dishes are made sincerely by sushi professionals.
Always expected long queue because basically first come and first serve.  So better to go early to take your ticket with number.  Please enjoy!!
Thank you for reading my report  🙂




References
Kanazawa Maimonsushi website:
Japanese only.
https://www.maimon-susi.com/kokoro/
Pictures are taken by mie.
All are as of 2019.