STARBUCKS COFFEE "KYOTO NINEIZAKA YASAKA CHAYA"
FEEL JAPANESE TRADITIONAL ATMOSPHERE OVER 100 YEARS AGO AT STARBUCKS COFFEE "KYOTO NINEIZAKA YASAKA CHAYA."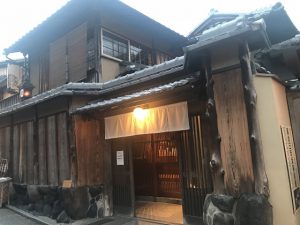 Features
☆ The use of the old traditional Japanese style house.
☆ Opened June in 2017.
☆ Some small type of the Japanese Gardens are in the shop.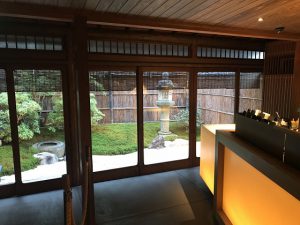 ☆ Eat & Drink spaces are on *Tatami on the 2nd Floor.
*Tatami is the traditional Japanese mattress made by straw and rush.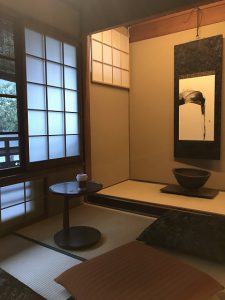 The rules for the visitors.
The entry may be refused when fully occupied.
Cannot making waiting line around the outside.
"One Way" from the the entrance to the exit.
Must take off and store shoes before getting on the tatami spaces.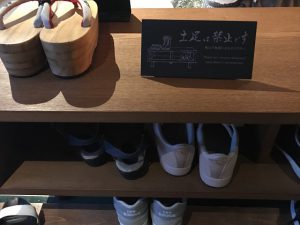 How to get there
By Walking
💡 Between "Yasaka Shrine" and "Kiyomizu Temple"
Located on Nineizaka, Higashiyama area
On Google Map, search for
"Starbucks Coffee Kyoto Nineizaka Yasaka Chaya"
Address:
Shimogawara-Higashiiru 349 Masuyacho
Minamimon-dori Kodaiji Higashiyama-ku
Kyoto City
TEL: 075-532-0601
References
Starbucks Japan website:
http://www.starbucks.co.jp/en/
All pictures are taken by mie.
All are as of 2018.




The Shops Sign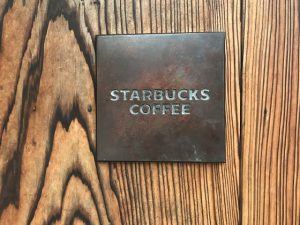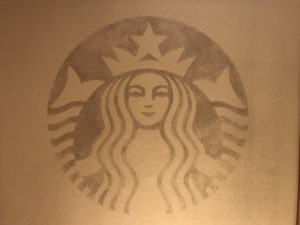 From my point of view  🙂
When I first visited this place, I just passed by without noticing it`s Starbucks Coffee.  It seems that because it is located in quite historical place so that limited renovations are permitted to Starbucks to have a shop here.  Also some rules are there to keep the area with Japanese traditional atmosphere, too.
Sitting on Tatami with my drink, watching the scenery from the window, I quietly thought that I am now in Kyoto.
The Tatami spaces are very popular so most of the time seats are taken.  But this Starbucks is located in the middle of the famous sightseeing area in Kyoto so most people are tourists. I think they will not stay long as the people in cities.  Luckily, I could get the tatami space on my visit.
Most of things in Japan are westernized more and more in a way.  So I think it was very nice what Starbucks tried like this in Japan.
By the way, I asked if any special menu only available at this shop but none…
If there is,  I thought it must be fun.
Thank you for reading my report.  🙂