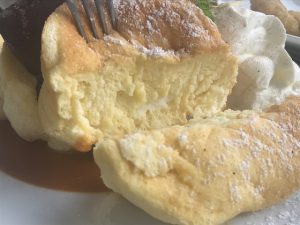 🙂 Pictures and reports are what I actually seen and taken.
Features
☆ Famous for the fluffy type of pancake.
☆ Three pancakes are on one dish.
☆ Mixed with Mascarpone & Ricotta Cheese.
☆ Baked by the Japanese stone oven.
☆ Sandwiches and other dishes are also available.
Price Range
Pancakes on one dish – around JPY 1500
💡 Prices differ depends on the toppings.
My Recommendation
"PAN CAKE – BANANA & HOT CHOCOLATES"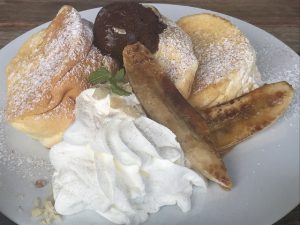 💡 Nicely baked bananas!!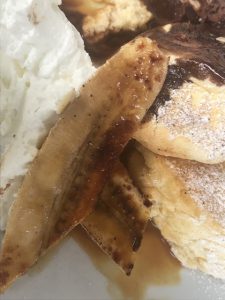 💡 Not too sweet, a bit bitter hot chocolates!!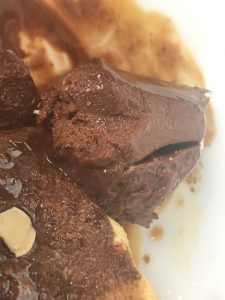 The Location / How to there
ODAWARA – origin
TOKYO        (ODAIBA)
CHIBA         (TSUDANUMA)
YOKOHAMA (ENOSHIMA/MINATOMIRAI)
Please search on Google Map.
➡ "Shonan Pancake" and the place above.
ex. "Shonan Pancake Yokohama"
Otherwise, may pick up other pancake cafes, too.
The Shop Sign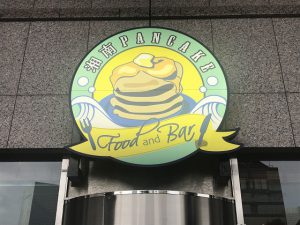 References
Pictures are taken by mie.
"Shonan Pancake" website:
https://shounan-pancake.com/
All are as of 2019.




From my point of view  🙂
This fluffy type of pancakes are now very popular in Japan now.  I have tried some at the other cafes which are also famous for this kind of pancakes.  Usually, this type of pancakes cannot stay thick much long due too fluffy.  However, the pancakes at "Shonan Pancake" can stay thick so you can enjoy longer by seeing and tasting.  It is also very satisfactory by volumes, too.
So far, I think this is the best pancakes I have ever tasted!!
Thank you for reading my report  🙂