SAKURA "INUI STREET" IN TOKYO
THE SAKURA IN THE EMPEROR`S CLOSED GARDEN OPEN TO THE PUBLIC IN SPRING.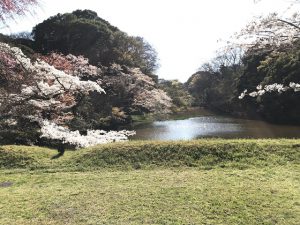 🙂 Pictures and reports are what I actually seen and taken.
Features
☆ Usually a closed street to the public at the Imperial Palace.
☆ Only open to the public on the certain period of spring time.
☆ Located between
"SAKASHITA-MON" and/to "INUI-MON."
➡ Strictly one-way.
☆ Free of charge.
☆ OK to take pictures.
💡 "MON" means "GATE"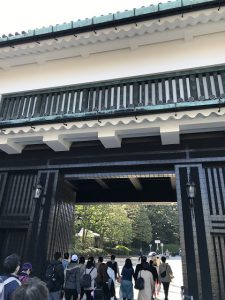 My Recommended Sakura View
"DOKANBORI"
🙂 Very Scenic!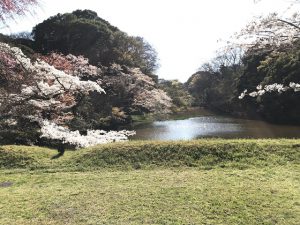 My other Recommended Views
The Imperial Household Agency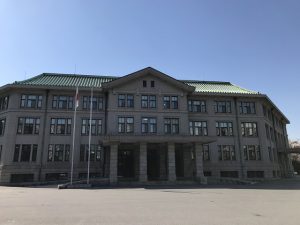 Imperial Palace
– The Famous Imperial Terrace.
The Imperial Family appears on occasions.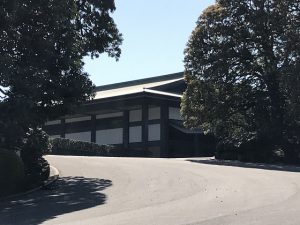 When to see?
Usually open for 5-10 days depends on the condition of the Sakura.
➡  Around in March or April.
➡ The opening hours are strictly restricted.
➡ No need to make reservation.
Please check details on the The Imperial Household Agency website:
http://www.kunaicho.go.jp/eindex.html
💡 " Inui Street" in the search box.
Cautions
The long queue is expected at the entrance area.
One-way: From "SAKASHITA-MON" through "INUI-MON."
NOT to bring food or drinks.
The

Security Check

is mandatory.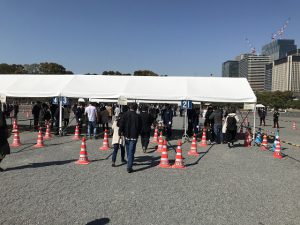 Useful Information
Actually, there are two exits.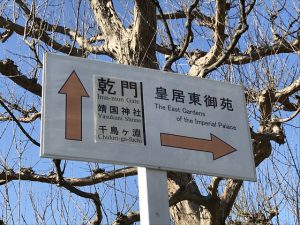 1.  "INUI-MON"
To the other famous Sakura place "CHIDORIGAFUCHI" or "YASUKUNI Shrine"
💡  Very far away going back to JR Tokyo Station area.
2. "The East Gardens of the Imperial Palace"
The shortcut way to the JR Toyko Station area.
How to get there/ Access
The entrance is "SAKASHITA-MON"
The Closest Station:
Within 10 minutes by walking.
By JR      : Tokyo Station
By Metro : Otemachi Station
Please search " SAKASHITA-MON GATE" on Google MAP.
References
The Imperial Household Agency website:
http://www.kunaicho.go.jp/eindex.html
All pictures are taken by mie.
All are as of 2019.




From my point of view 🙂
Usually the "Inui Street" is closed to the public. Only the Imperial Family and also the related people are allowed to go through.  Because the Sakura on "Inui Street" is fabulous, the emperor AKIHITO and the empress MICHIKO wish to show the Sakura to not only to Japanese people but also to the people from the other countries.  As a result of the consulting, the Japanese Imperial Household Agency finally decided to open the street in 2014.
Isn`t it a nice idea?  I can imagine that it must be very difficult to change a thing about the restricted area especially related to the emperor in Japan. Imagining about the emperor and the empress walking on this street watching the same sakura as I watch is quite impressive as a Japanese.  Thanks to the emperor for the idea of sharing the special sakura view with many people!!
Also, all the trees are well trimmed in shapes, of course.
It may be good to see them, too.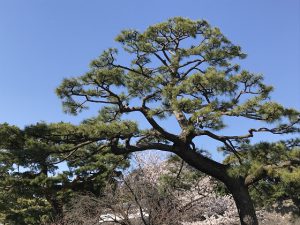 Thank you for reading my report. 🙂