FLEA MARKET "KOUBOU-ICHI" AT TOJI TEMPLE IN KYOTO
MUST VISIT THE HISTORICAL FLEA MARKET "KOUBOU-ICHI" AT TOJI TEMPLE IN KYOTO.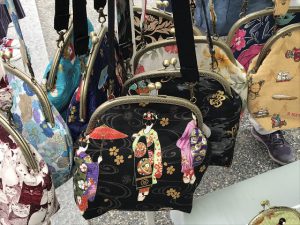 🙂 Pictures and reports are what I actually seen and taken.
Features
☆ Since 1239. (may be more before)
☆ Held only on 21st of every month at Toji Temple.
☆ Open around 5:00 a.m ~ 4:00 p.m.
➡ Held even of rained.
☆ Around 1200~1300 shops. (CASH ONLY)
☆ Around two hundred thousand visitors.
☆ Food, Bonsai, Antiques, Used Kimono and more.
☆ Market Area Only: Free of charge.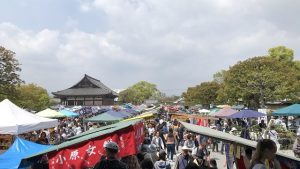 My Recommendation
"TERU-TERU YA"
– Bags/Goods made by used Kimono/Obi(Sash)
💡 All are hand-made by Teruko-san.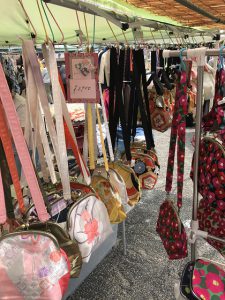 "DANGO-DEN"
– All hand-made pottery shop.
💡 The frog-shaped incense holders are very popular.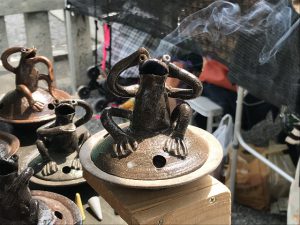 <OTHER SHOPS>
USED/SECOND-HAND KIMONO SHOPS
➡ Price: From JPY1000~
BONSAI SHOPS
ANTIQUES
LOCAL FOODS
FOOD STANDS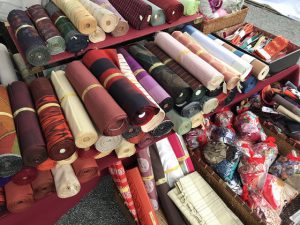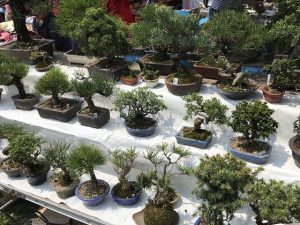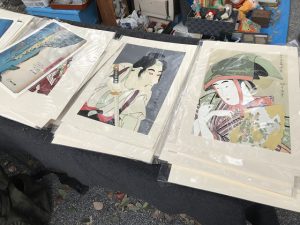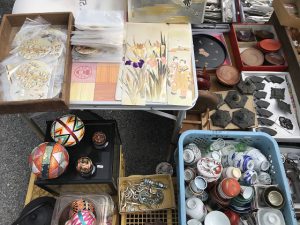 Toji Temple
Please do not forget to visit Toji Temple.
🙂 It is the world heritage.
Admission Fee: Required.
You can visit the inside of the old buildings.
💡 NOT inside of "Five-Storied Pagoda"
<Five-Storied Pagoda>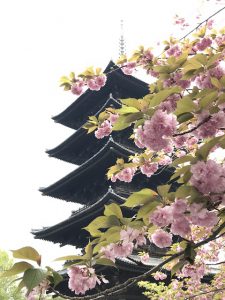 How to get there/Access
💡 About 10 min. walking from JR. Kyoto Station.
Please search " Toji Temple" on Google Map.
References
Koubou-Ichi website: Japanese only
http://www.touji-ennichi.com/index.htm
Toji-Temple website: English
http://www.touji-ennichi.com/info/tohji_e.htm
💡 Information in English is limited.
Please check with the concierge at your hotel for details, too.
All pictures are taken by mie.
All are as of 2019.




From my point of view 🙂
I knew about the famous "KOUBOU-ICHI" in Kyoto but could not visit for a long time because this flea market is held only on the 21st of the every month!! I had to plan in advance to visit Kyoto for this flea market.
It is a quite big flea market than I thought.  Very clean toilets are also there.  I spent almost whole day time along with visiting Toji-Temple.  Please do not forget to visit this world heritage even you are busy shopping around.  It is also impressive.
Please let me remind you again that most of the shops accept cash only.  Please have your cash ready before you go there.  For ATM machine, you have to go back to around Kyoto Station.
The quality of the selling items are quite nice.  I hope you can find your favorite items!!
Thank you for reading my report. 🙂