"MITSUI OUTLET PARK" IN KISARAZU
ONE OF THE BIGGEST & RELAXED OUTLET MALLS AROUND TOKYO AREA OPERATED BY MITSUI GROUP.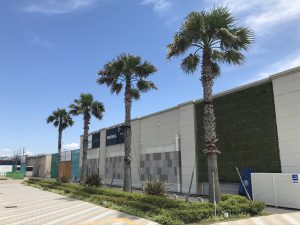 Features
☆ Located in KISARAZU, CHIBA.
ー Only about 1 hour from Tokyo by car.
💡 Easy access by driving TOKYO-CHIBA undersea tunnel "Tokyo Bay Aqua Line."
💡 The direct buses are available from TOKYO.
ー Taking trains are not convinient so not recommended.
☆ Expanding : will reach 308 shops in November, 2018.
☆ More Japanese brands are available compared to the premium outlets.
☆ Other Japanese local shop are also available around (the outside) of the outlet.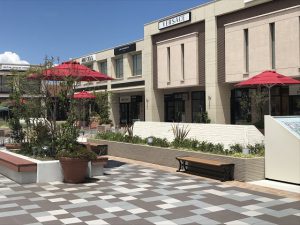 Area Guide
Divided into 5 areas.  as of 2018.
SHOPS: OCEAN / URBAN / GREEN / more coming up soon.
OTHERS: FOOD COURT / PEER STREET (Restaurants)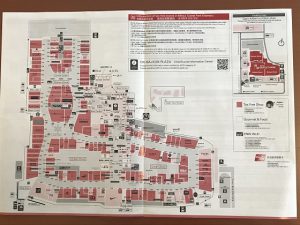 Food Court
🙂 Huge!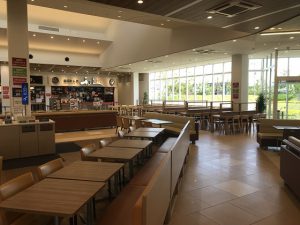 Something nice from local/at Food Court
💡 Soft-serve ice cream from "MOTHER FARM" in Chiba.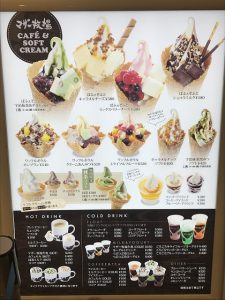 <The Shop Sign>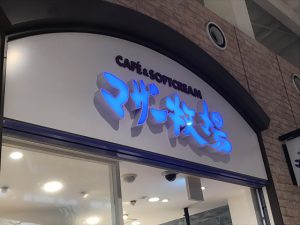 How to get there
Direct Bus            
💡 The following two routes are recommended.
– More frequencies and first come and first on basis.
– Reservations are not acceptable.
– Please pay when getting off the bus by cash or Suica or Pasmo.
TO/FROM

DURATION

FARE:




ADULT    (OW)

FARE:




CHILD




(OW)

Tokyo Station

45min.

JPY 1250-

JPY 630-

Shinjyuku Station

55min.

JPY 1450-

JPY 730-
OW (One Way)
as of 2018
💡 Other routes are also available but basically must reserve seats.
Direct Bus Info KISARAZU OUTLET

Source cited from and for more latest details:
https://mitsui-shopping-park.com/mop/kisarazu/english/access/
by Car 
<Duration> 1 hours from Tokyo area by car using the "Tokyo Bay Aqua Line."
<Parking> Free of charge. Parking area is huge!
<Location>
To set "MITSUI OUTLET PARK KISARAZU" on your navigation or Google Map is recommended.
References
"MITSUI OUTLET PARK at KISARAZU" website:
https://mitsui-shopping-park.com/mop/kisarazu/english/
All pictures are taken by mie.
All are as of 2018.




From my point of view  🙂
There are roughly the two major groups operate outlets in Japan.  One is the Premium Outlets by Mitsubishi Group and the other one is the Mitsui Outlets by Mitsui Group.
Compared to the Premium Outlets, the Mitsui Outlets are with more Japanese local brands.  So, I see more Japanese people are visiting the Mitsui Outlets but not much foreigners visiting yet.
One the way to the Mitsui Outlet Park Kisarazu, you may go through the Tokyo Bay Aqua Line.  It is quite a view.  If you are driving, you have an option stopping by the "Umihotaru" which is the rest and service plaza in the middle of the Tokyo Bay, too.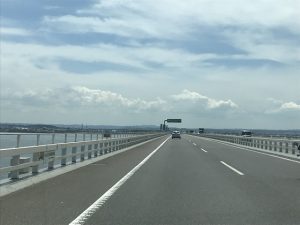 The Mitsui Outlet Park Kisarazu is probably the biggest around Tokyo area.  The Gotemba Premium Outlet is already famous.  If you are looking for the other choices around Tokyo area, it may be an idea while you are around Tokyo area.
Thank you for reading my report  🙂