JAPANESE GRAPES "SHINE MUSCAT"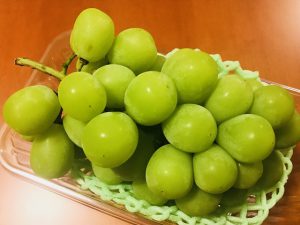 🙂 Pictures and reports are what I actually seen and taken.
Features
☆ Japanese branded grapes since 2006.
☆ Light green/Without seeds.
☆ No need to peel.
☆ The sugar content is high:
💡 18~20 degrees.
☆ Main Seasons: Summer ~ Autumn
💡 around AUGUST ~ OCTOBER.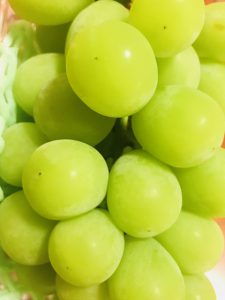 The TOP 3 famous producing area
By Prefectures
#1 YAMANASHI
#2 NAGANO
#3 OKAYAMA
💡 All prefectures are also famous for Japanese peaches, too!
Price Range
1 bunch of "Shine Muscut":
Around *JPY 1800~5000
*Depends on the size/place/quality.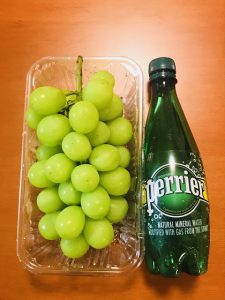 Where you can buy
🙂 Basically, most of places in Japan.
At Grocery Stores
At Department Stores
At Farmer`s Market
Internet
How to find/ Shown in Japanese
"SHINE MUSCUT" = "シャインマスカット"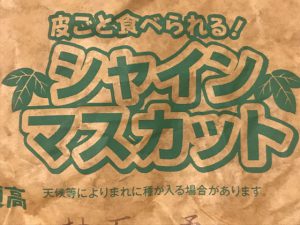 References
Pictures are taken by mie.
All are as of 2019.




From my point of view  🙂
Fruits produced in Japan are quite special compared to the other countries.  It is like the Japanese branded beef, like Kobe Beef, many of the fruits are also branded in Japan.  "Shine Muscut" is the one of them.  The price is higher than the other grapes.  But once I tasted, I started to buy it repeatedly without minding about the price so much during the summer and autumn in Japan.  It is very easy to find "Shine Muscut" at almost everywhere at the markets in Japan.  I hope you enjoy!!
Thank you for reading my report  🙂