JAPANESE PREMIUM BEEF "SAGA BEEF"
"SAGA BEEF" IS THE SECRETLY WELL KNOWN  BRANDED BEEF AMONG JAPANESE BEEF ADMIRERS.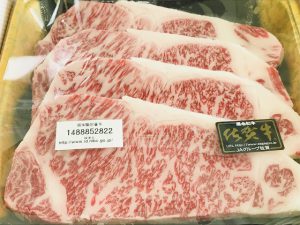 Features
☆ Strictly categorized as "Saga Beef" ONLY IF:
➡ Meat Quality – Grade 5 or 4 (Scale 5>1)
➡ BMS (Beef Marbling Standard) – above 7 (Scale 12>1)

☆ Ranked the top one or two famous branded beef in Japan.
☆ Crossbred
➡ (Holstein x Japanese Black Cattle)
☆ Very Soft and high in fat contents.
☆ Fed with the premium rice straws made in Saga Prefecture.
☆ Stress-free environment is provided.
☆ Introduced in 1983.
For your information only:
💡 If NOT qualified, called "Saga-Wagyu Beef."
Price Range
Retail Price at Meat Shops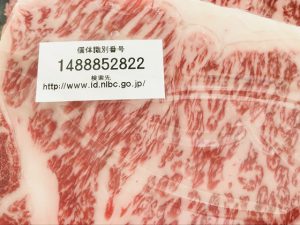 Saga Beef Sirloin Steak (100g)
– around JPY 2500-
<Comparison>
Kobe Beef Sirloin Steak(100g)
– around JPY 5000-
:idea: Ranked above Kobe Beef but the price is about half  🙂
Where you can buy in Japan?
SAGA and Nationwide:
At the retailers:
See  ➡ http://www.sagagyu.jp/en/
💡 Very limited.
Through the internet is also available but most of the sites are in Japanese only.
If you have Japanese friends, you can ask!
The Recommended Restaurant
<KIRA>
At SAGA, FUKUOKA and TOKYO  as of 2018
For addresses and details:
http://kira.saga-ja.jp/en/
💡 Directly managed restaurants by JA* Saga.
*JA – Japan Agricultural Cooperative Group.
💡 Qualities are very high and expensive.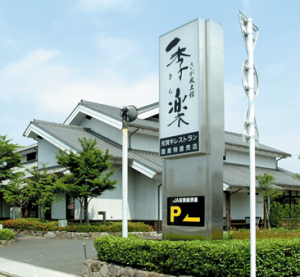 "KIRA" Head Restaurant in Saga
*Source/Picture cited from:
http://kira.saga-ja.jp/en/honten/
Indicator – Logo of Saga Beef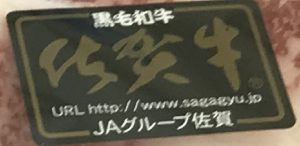 References
Saga JA Group website:
http://www.sagagyu.jp/en/
Kira Restaurant`s website:
http://kira.saga-ja.jp/en/
All pictures are taken by mie except remarked.
All are as of 2018.




From my point of view  🙂
Kobe Beef is already famous and the price gets incredibly high nowadays.  If the certified quality is higher or the same as Kobe Beef but the price is almost the half, I think it worth trying Saga Beef while you are in Japan.
Saga Prefecture is located in the south part of Japan, in Kyushu.  Saga is one of the famous region for cultivating the premium Japanese rice.  The Cattle are fed with such rice straws everyday.  Also, the climate around Saga is very mild.  It is very easy to imagine that the Cattle are raised in the excellent and comfortable conditions.
Due surrounded by such luxurious conditions and environment, Saga Beef contains more fats compared to Kobe Beef.  So if you choose Saga Beef, then you can experience the sense of more melting in your mouth.  Some people also say it is too fatty. True.  So really melting!!
Also, it is traceable and identifiable by specific numbers on the package.  If you put the numbers in the management system, you are able to view the details from the birth of the Cattle.  It is provided in English, too.  If you find the numbers on your package, it may be interesting to trace at the following site.
https://www.id.nlbc.go.jp/CattleSearch/search/agreement_en.action
If you want to try Japanese premium beef other than Kobe Beef,  I strongly recommend Saga Beef !!
Thank you for reading my report.  🙂